Tools in Technology - Makeup Activity
To see the uses of each tool, simply place your mouse over the image and read the description.
If you are using this for your Make-Up assignment, you can print a worksheet HERE.

You may use this page to help you complete any of the Extra Credit activities.
---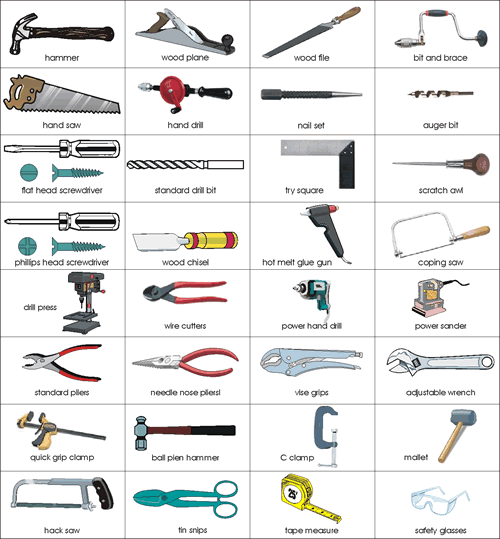 ---
Thank you for your interest in the program.
If you have comments or suggestions, please feel free to CONTACT me.
This web site is maintained by: Michael Whitman